Villa amalia
Zastrazisce, Island of Hvar, croatia
sleeps 10bedrooms 5 Villa area 4300 sq.feet
101% HvarNature, tradition, luxury...you
Book your villa now
Show calendar
Availability and offers
Available
Special offer
Already booked
To make a booking please select the available dates bellow and enter your information. We will contact you as soon as possible about payment info.

If you book for less then 7 days, price is increased by 30%.

Check-in is at 05:00 PM, and check-out is at 10:00 AM

Security deposit of €1000 is mandatory.
about villa amalia
Villa Amalia is a classical mixture of modern, Mediterranean and international, presenting the inimitable external architectural solutions, combined with the local tradition and natural beauties. The spot it is situated in, has been selected precisely for its uniqueness, inviting for an unprecedented game of extraordinary colours and materials, combining the warmth of wood and hand carved stone, leaving no one indifferent.
Read More
Total

AREA

100.000 m2
1.076.391 Sq.feet

Villa

Area

400 m2
4300 Sq.feet

Total

Bedrooms

5

Total

Bathrooms

5

Total

SLEEPS

10

Capacity

Parking

10
OBJECT FEATURES
Ground floor consists of the entrance, living room, dining room with a modern and fully equipped kitchen, of the master bedroom with the toilet, with another two bedrooms and one spacious toilet. Each bedroom, as well as the living and the dining room, have a direct access to the surrounding terraces, melting with the house, extending it, opening the living room to the sky.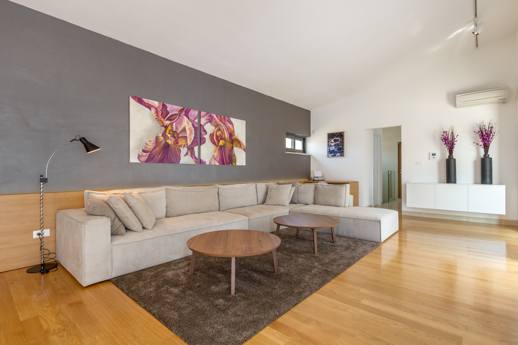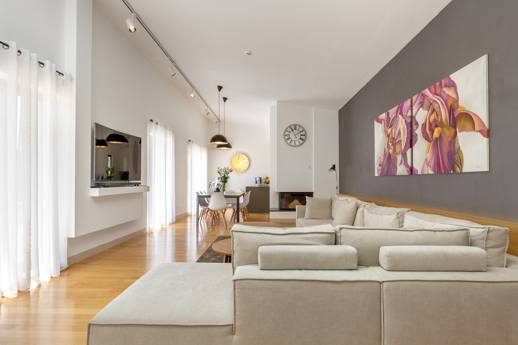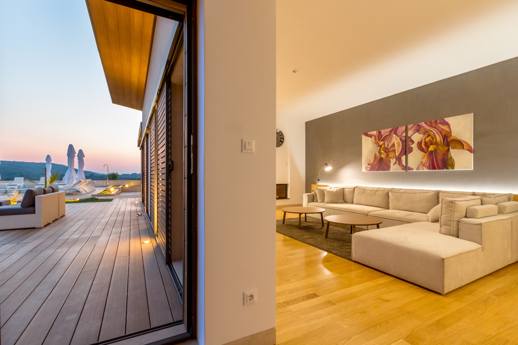 Living room
Each bedroom, as well as the living and the dining room, have a direct access to the surrounding terraces, melting with the house, extending it, opening the living room to the sky.
Specially designed pergola

Many daily activities can be carried out in a specially designed pergola with a large built-in barbecue, outdoor mini-bar and lounge seating, dining al fresco.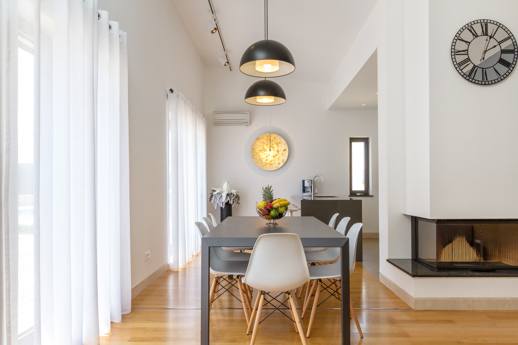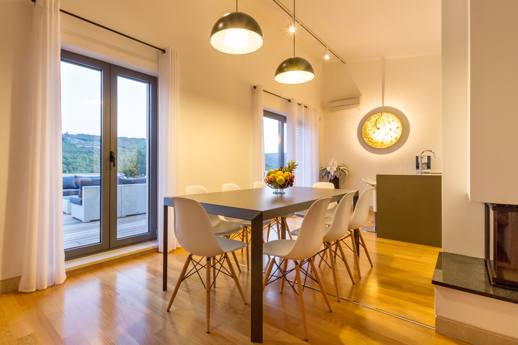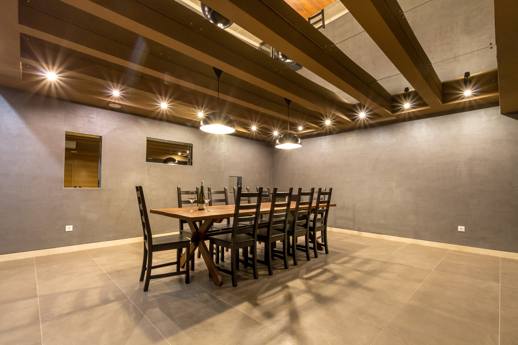 Dining room
Main dining room is blended with the living room. It is modernly furnished and features a fireplace.
Room for socializing in basement

The internal staircase descend to the house basement where is separate dining room with a small wine cellar.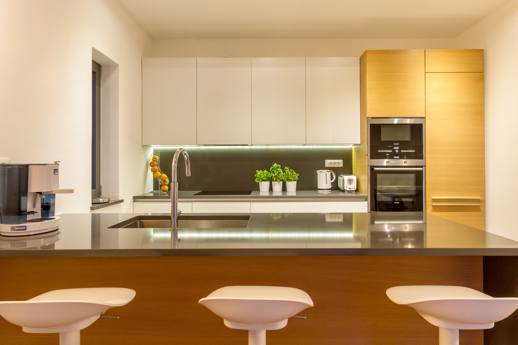 Kitchen
Besides modern kitchen, there is also a built-in barbecue, outdoor mini-bar and dining al fresco
Fully equipped kitchen

Kitchen is equipped with microwave, coffee maker, high chair, refrigerator, freezer, stove, oven. It is possible to arrange private chef.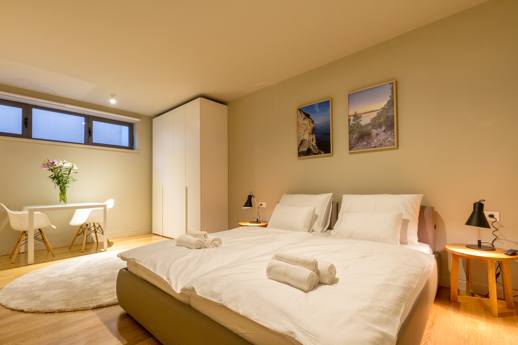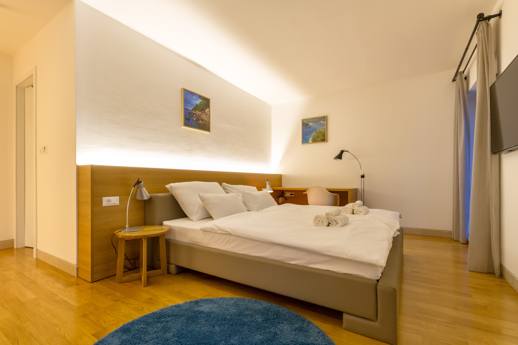 Bedrooms
On ground floor there is Master bedroom with en suite bathroom and two more double bedrooms sharing one bathroom. In the basement there is also another large bedroom and bathroom.
Separate studio apartment

Away from the main villa is a detached structure – separate studio apartment with a kitchen and toilet, which can be used as a subtle and out-of-the-way guest apartment for staff.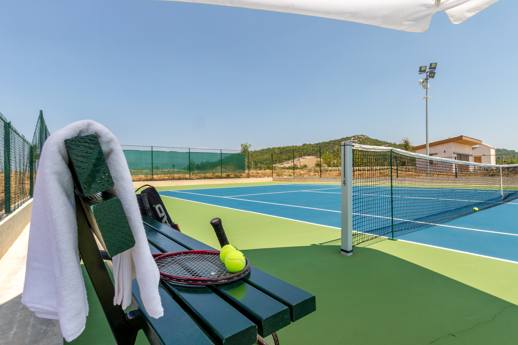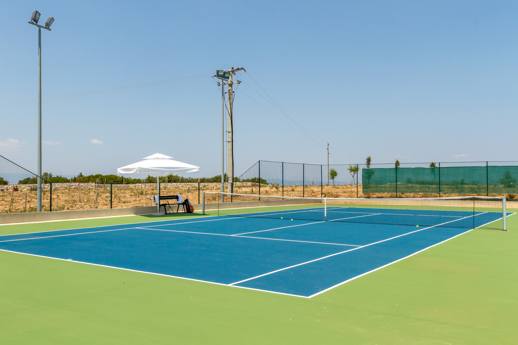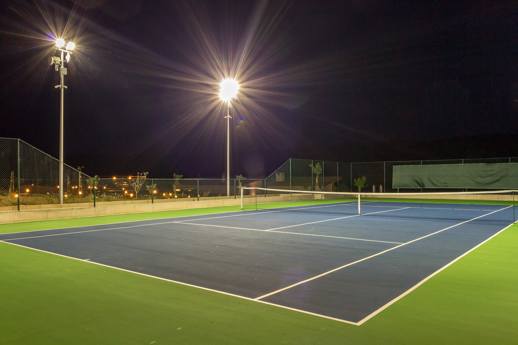 Tennis court
Stone plated walkways connect the residential part of the property with the full size tennis court, to enjoy either a tennis, or a bocce game in the warm summer evenings.
Reflectors for night playing

Tennis court is fully lighted with reflectors, so you can enjoy a game of tennis whenever you like.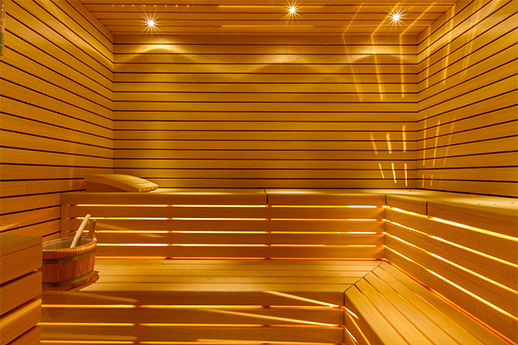 Sauna
Hot trips to the sauna and a bubbling whirlpool allow for a thorough recuperation and relaxation.
whirlpool

Villa also features Whirlpool and massage table.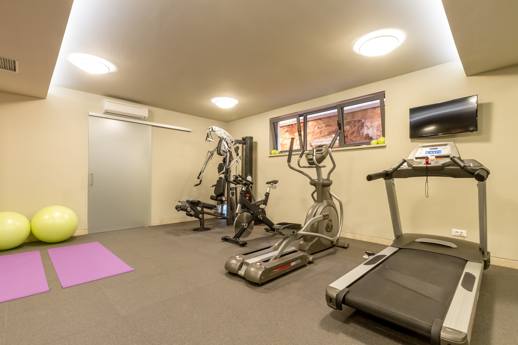 Gym
There is also a spacious room which is full with gym machines to make your fit and fun every day .
fully equipped gym

The gym is fully equipped with the latest machines. It has a running machine, cross trainer, bicycle, free weights and other weight station machines.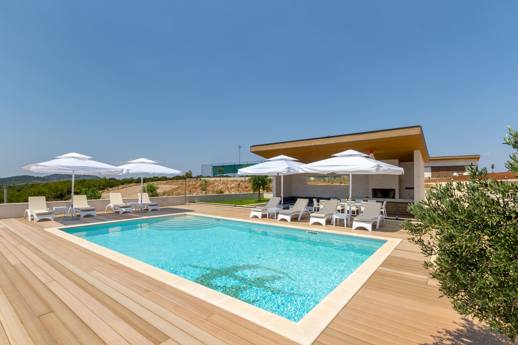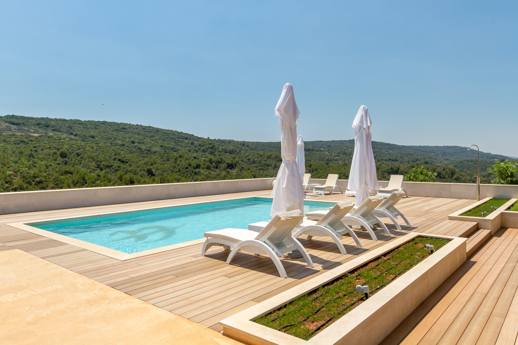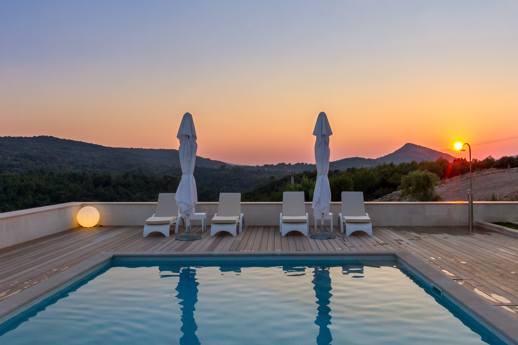 Swimming Pool
In front of the pergola is a spacious sun deck with a large swimming pool and the outdoor shower.
Sundeck

On pleasant weather days you can enjoy swimming in the pool. In the late afternoon when the breeze blows, the sun sinks lower in the sky and light takes on a more honeyed hue, a large sundeck invites you to extend the evening by relaxing and enjoying the view.
Amenities at Villa Amalia
Following are included amenities. Additional services are available at an extra cost. Be sure to give as a call day earlier and we will arrange everything you need.

Yes

Yes

Yes

Yes

Yes

Yes

Yes

Yes

Yes

Yes

No

Yes

Yes

Yes

Yes

Wireless

Yes

Yes

Yes

Yes
Additional services at extra cost
On request

On request

On request

On request

On request

On request

On request

On request